Wrinkles in vinyl liners are a common place to find leaks, but are much more challenging to repair than flat tears or holes. There are several products and techniques that can be used depending on conditions of the leak and wrinkle.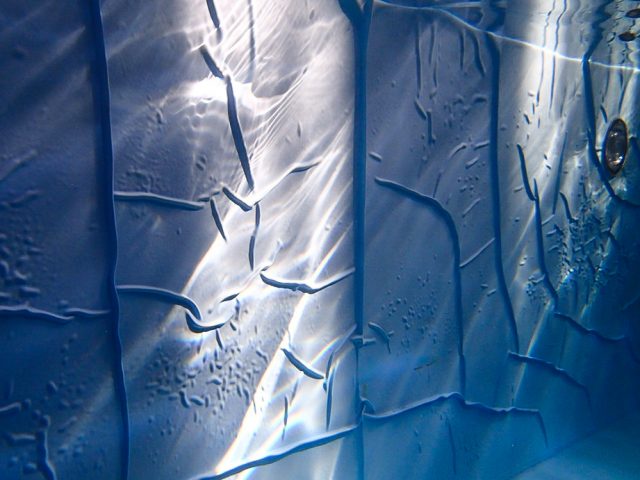 The best case option is to be able to pull the wrinkle flat before patching. Once the liner is flat it can be repaired with Boxer Glue and a vinyl patch or Leakmaster Peel & Stick Vinyl Patches. If the hole is quite large, we recommend filling it with Leakmaster Flexible Sealer before patching as an extra layer of security.
If the wrinkle can't be pulled out, Flexible Sealer works well on its own. Once you squeeze it out onto the hole, it can be pushed down and spread with your finger to fill in the cavity of the wrinkle. Flexible Sealer will stretch and move with the liner so it lasts longer than more rigid repair materials.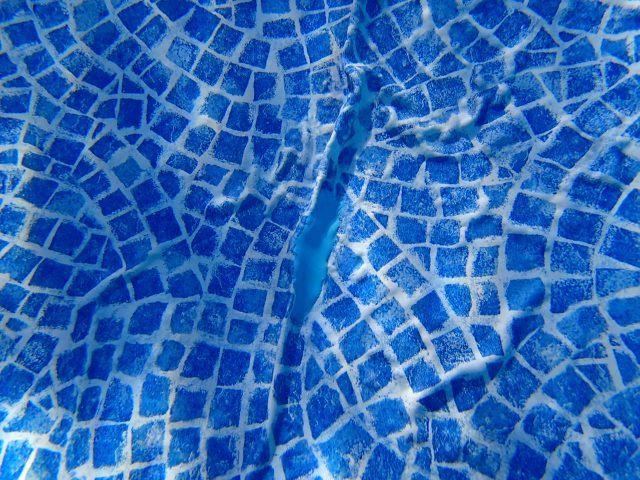 If the liner has become thin or frail and it seems as though the hole or cut will continue to spread, Leakmaster Pool Glue provides an aggressive bond to vinyl and is strong enough to keep the vinyl from pulling farther apart. Pool Glue is only available in white, so it is best used with lighter liners or when aesthetics aren't as important.