Skimmers are one of the more complex plumbing components in the pool and when they leak many contractors default to suggesting a full replacement. But if you have the right repair materials you can offer repair options that will save your customers this big expense and build their trust in you for future jobs. We've outlined repair solutions for some of the most common skimmer leaks below.
Mouth
On concrete pools, epoxy putty is a versatile option for repairing small cracks where the skimmer mouth meets the shell of the pool. Leakmaster Quick Set or Pool Repair putties are a cost-effective, convenient choice, while the color selection and workability of A+B Putty makes a good choice when aesthetics is especially important.  Putty is so inexpensive that many leak detectors include putty repair as part of the detection cost.  It is, however, a somewhat temporary repair and may have to be replaced seasonally.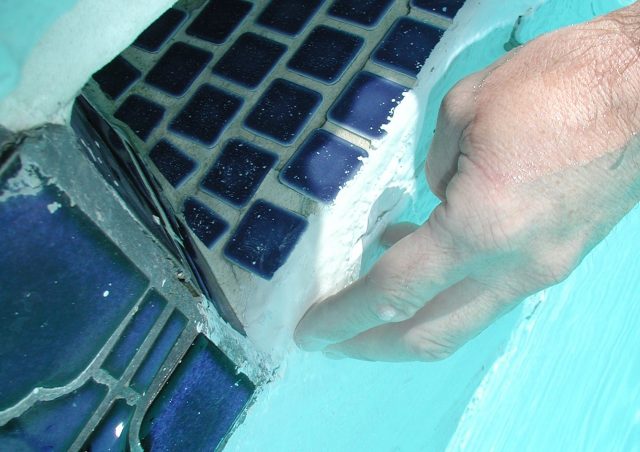 A more permanent solution for skimmer mouth issues is to use a foam injection process to seal the cracks and fill voids around the skimmer body.  Closed cell urethane foam fills and stabilizes voids around the skimmer body to make sure that further damage doesn't occur while also sealing leaks around the mouth. Our complete Crack Repair Starter Kit includes everything you need to to do a skimmer injection plus tools to expand into concrete crack injection, or our Skimmer Injection Kit provides the materials you need to inject 2-3 skimmers without an investment in the more expensive tools needed for crack injection.

Throat
For a cracked fitting or pipe within the first six inches from the bottom of the skimmer bowl, the Skimmer Saver is a unique and easy option. Part of the popular Fitting Saver line, this device allows water to bypass the cracked area of the plumbing while still maintaining regular circulatory function. It can be used as a permanent repair or as a temporary solution until another repair can be done.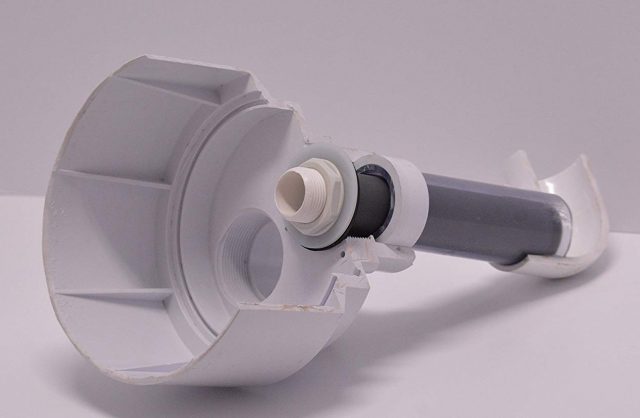 Bowl/Body
Due to movement in the ground around the pool, skimmer bowls are especially susceptible to cracks that can be particularly challenging to repair. Leakmaster Pool Glue  provides a versatile solution. The two-part glue hardens like an epoxy putty but is much more adhesive, meaning it will be able to weather the movement of the pool without coming loose. While it's able to seal smaller cracks on its own, it can also be used with fiberglass mesh strips for extra reinforcement on large cracks. Check out this video to see how the repair is done.