Trying to decide between the 550BP and 550Q open inflatable plugs? These plugs both provide a versatile solution for inducing pressure into 1-1/2″plumbing, but it can be hard to know which style is the right choice for your application.  Each plug includes a tire valve attachment for inflating the plug itself and a male quick connect attachment for inducing pressure into the plumbing with your pressure tester, but the way they're structured is different. Read on to learn about the key differentiating features.
Benefits:
The most prominent feature of this plug is that the inflation and induction attachments are on the end of 2' hoses, which allows the plug to be lodged farther into plumbing. It can be pushed past valves, through pumps, or past threads on return fittings. Also, the bypass tube that runs through the plug for inducing pressure is made of flexible rubber, so the plug can be bent in order to move around 90 degree elbows or other tight spaces.
Drawbacks:
The bypass tube on this plug is small, which means it takes a longer time to pressure up lines when using it. Since it's also flexible it can be pinched when the plug is over-inflated and prevent air/water from flowing freely.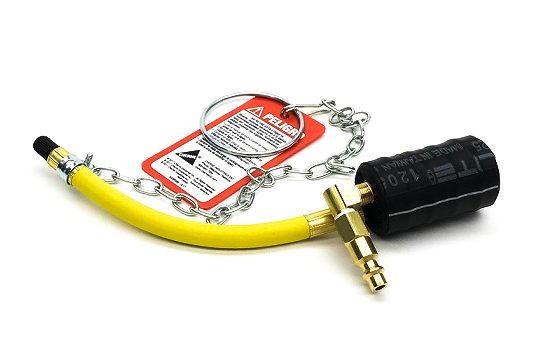 Benefits:
The biggest benefit of this plug is that the bypass tube is made of metal instead of rubber. This allows water or air to pass through the plug at a higher volume, which saves time and produces clearer pressure testing results. The induction attachment is an "L" shaped quick connect right off of the top of the plug, which works especially well in pump bowls and valves. Both the flexible inflation hose and quick connect are attached to threads on the top of the plug, so they can be replaced with longer air or inducer hoses for added versatility.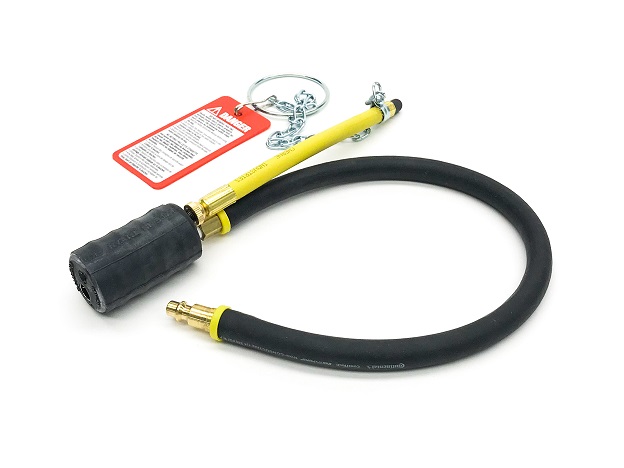 Drawbacks:
The connections between the rubber and metal bypass tube on this plug are slightly weaker, so these plugs are more susceptible to wear and tear.
In general, inflatable plugs are more delicate than their mechanical, wing nut expanded counterparts. Their versatility and convenience make them an attractive option, but if you're looking for a more durable, less-expensive solution, mechanical plugs are preferred. For 1-1/2" pipe the O45 Standard Open Plug or O45E Open Extender Plug can be used.