Date:                     March 15, 2017
Company:           Anderson Manufacturing Company, Inc.
Product Type:    Leak Detection/Service and Repair
Product:               Pipe Leak Isolating Cones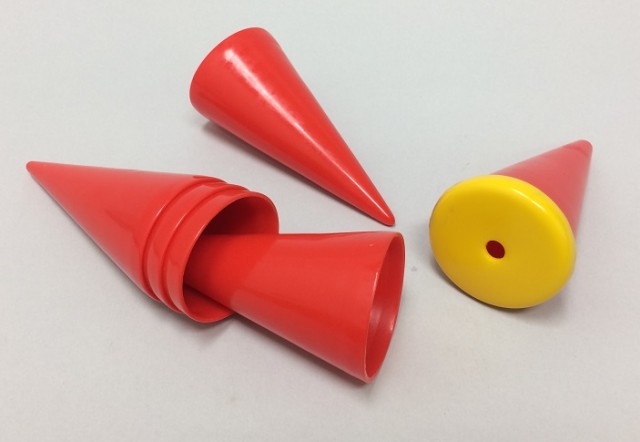 This simple to use kit enables you to quickly determine if a section of plumbing is leaking.  Block off all but one opening of the line to be tested with the one-sized-fits-all cones that friction fit into any pipe or fitting up to 2".  In the remaining opening use the cone with a hole through it.  Now dye test just outside this hole . . . if there is a leak in the line, dye will be visibly drawn into the hole.  Use to test returns, jet lines, floor cleaning systems, spa therapy jets and double bottom drains.
Six total cones, including the one with the hole, nest conveniently into a compact stack.
Available from Anderson Manufacturing Company at their website www.leaktools.com or call 800-348-1316